Ironwood Fabrication
Makers and builders in a stunning range of materials. Dream it and they'll bring it to reality.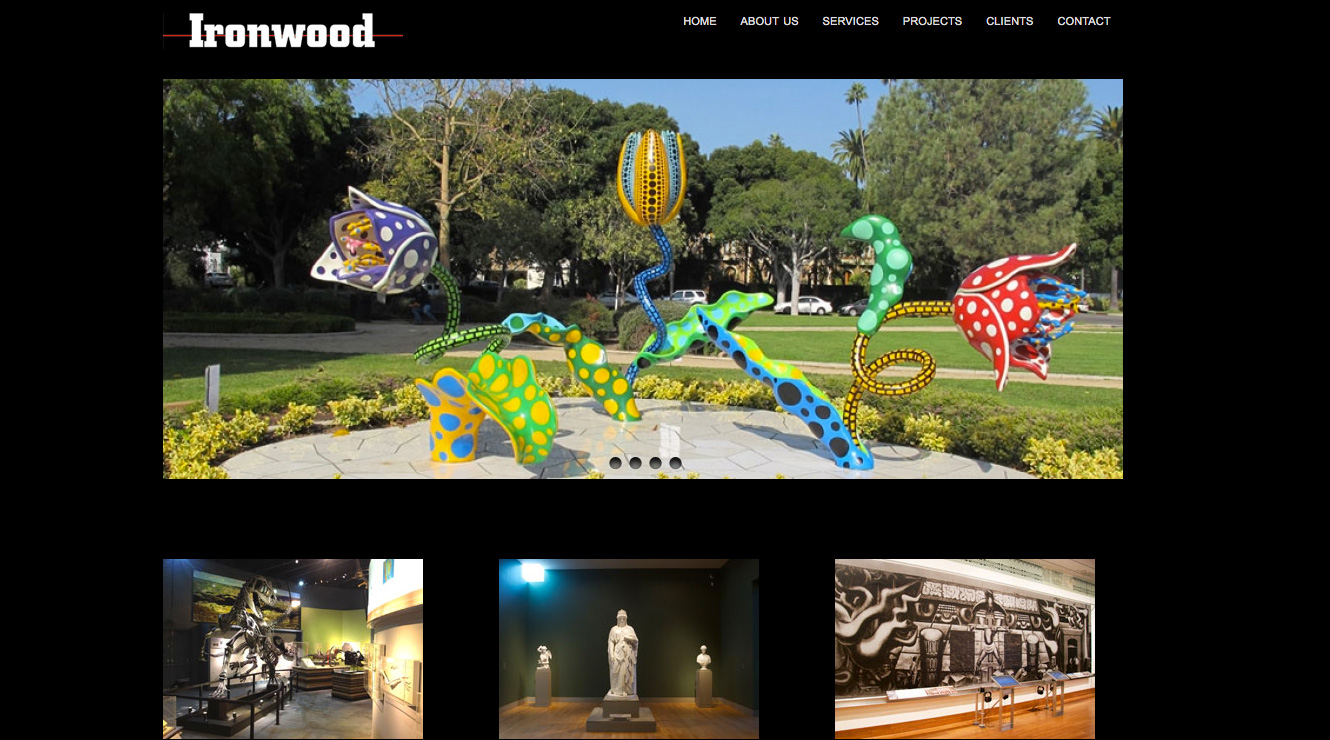 Produced in conjunction with Tiffany Trenda's art direction, this site features several photo galleries showcasing Ironwood's incredible skills in the art gallery/installation field.
So if you need a giant, steel art structure erected (and who doesn't?) these are the folks to call.
Build it and they may come.