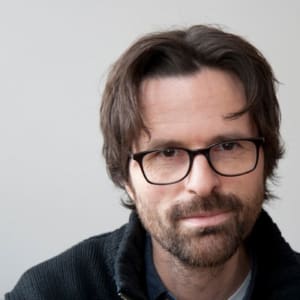 Peter has over 17 years experience in the web development arena having produced countless projects for small businesses, large corporations, celebrities and creatives of every stripe.
Having spent twelve years in Los Angeles (working eight years in the film business and four with the digital agency McCartney Multimedia) Peter struck out for the Pacific Northwest in 2004, eventually founding Atomic Design Studios in the rainy capital of Washington state.
Eager to see the world (and always enticed by extremes) Peter moved to Beijing, China where he lived and worked for four years, learning the language and exploring the planet from a truly unique perspective. As co-founder of the online yoga startup Muuyu, Peter eventually re-located to Europe where he now enjoys butchering the German language on a daily basis.
Tens of millions of email blasts and website views, hundreds of sites and countless design assets to his credit, Peter has been deeply immersed in new marketing formats in recent years and is now working on a secret plan to remake the world economy. (Or at least make a significant dent.)