Possibly the easiest WordPress editing experience ever made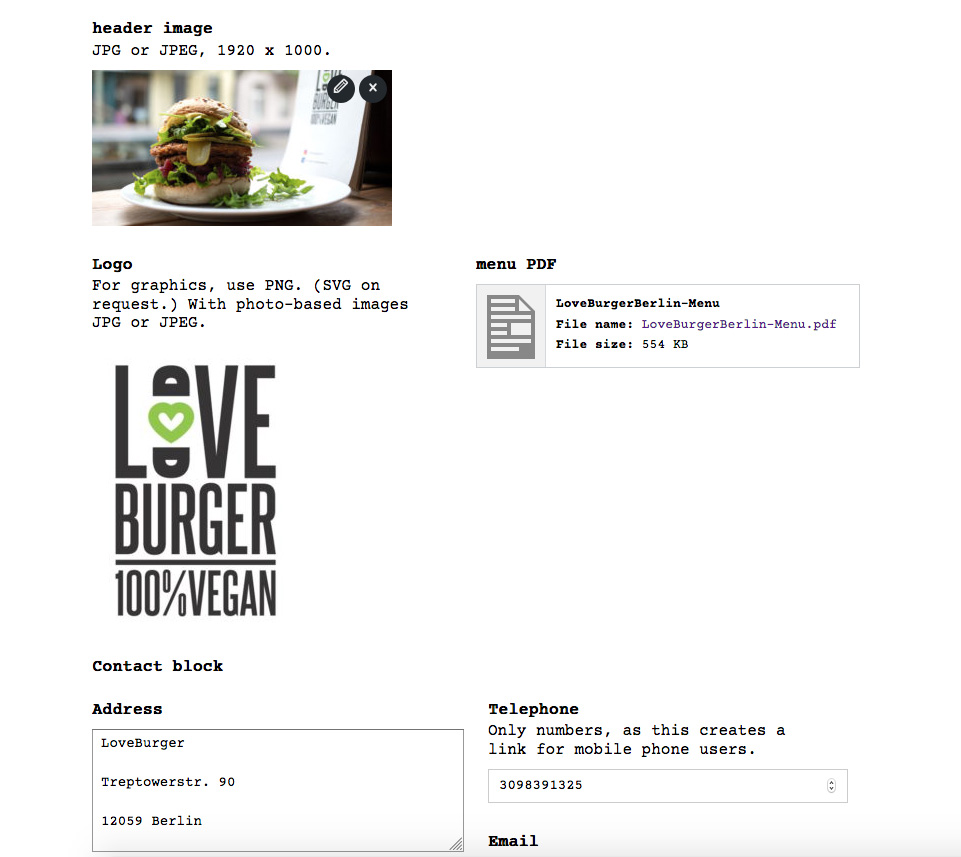 March 6, 2020
Fairly bold claim.
But rather easy to back up. The screenshot on the right (or down below if you're on a phone) shows the front-end editing experience for the new Love Burger Berlin website.
The single page site features:
logo + address
PDF menu embed
mobile-friendly slider
their story in English + German
All of these elements can be edited without ever touching the WordPress dashboard. Everything is easy to find and edit, free from the distracting clutter that is (sadly, still) WordPress' main failing.
We love this CMS and prefer it over commercial services for many reasons, but even we have to admit that the dashboard and many theme editing tools can be a steep learning curve for some. That's why we've embarked on a new coding adventure to create tools for clients to make their edits fast, with as little distraction as possible. In fact, it's so easy, our client never has to log in to the WP dashboard at all.
This new system is also our first foray into selling custom themes — looking forward to seeing how people react when it hits the market soon!
For other restaurants and small businesses looking for a crazy easy single page site, we're happy to help get your new site up and running using this new theme!
< back to blog