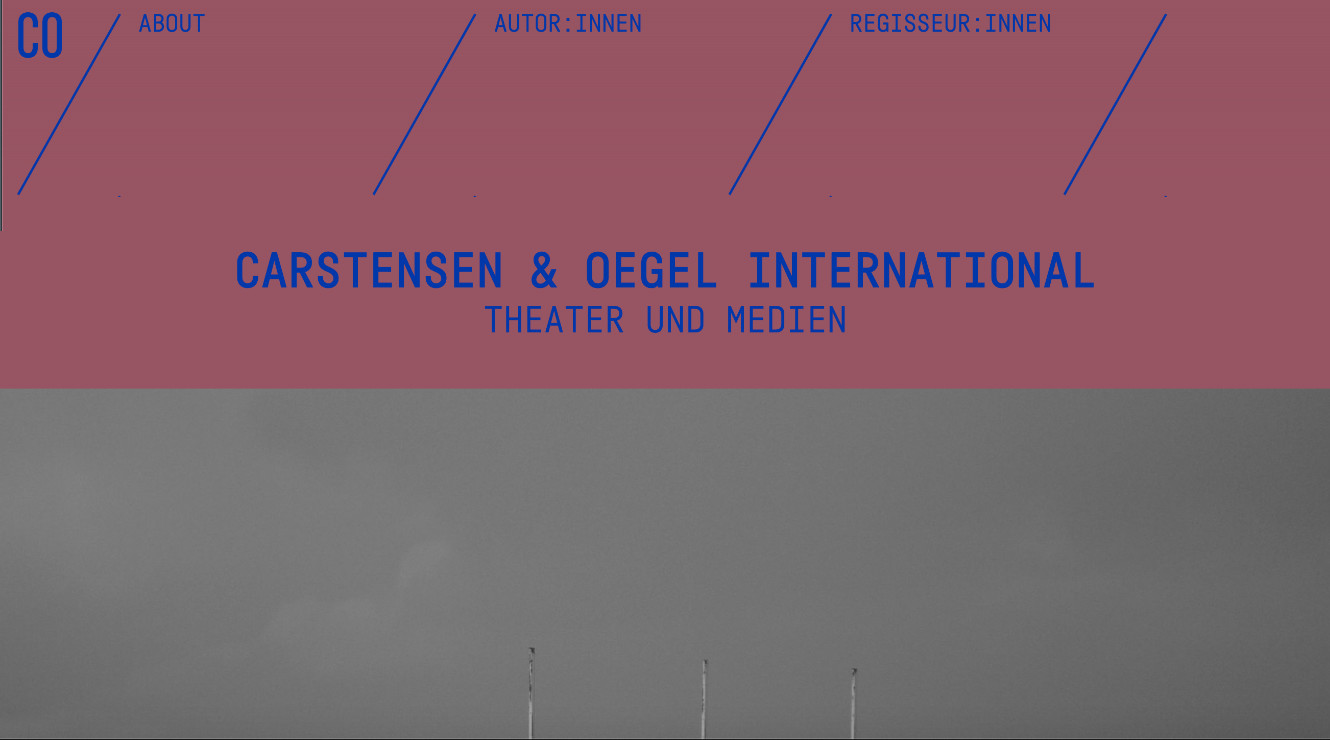 Carstensen & Oegel International GmbH represents international writers and directors for theater, radio plays, film and TV worldwide.
Uwe Carstensen and Antje Oegel founded their agency with the goal of offering artists, producers and artistic teams a platform for lively artistic exchange and fruitful collaborations, both nationally and internationally.
We were happy to build this extensive talent portfolio site based on branding and design by Lars Neckel.