Iptamenos Discos
Thorough portfolio site featuring album releases, artist rosters, player embeds and more.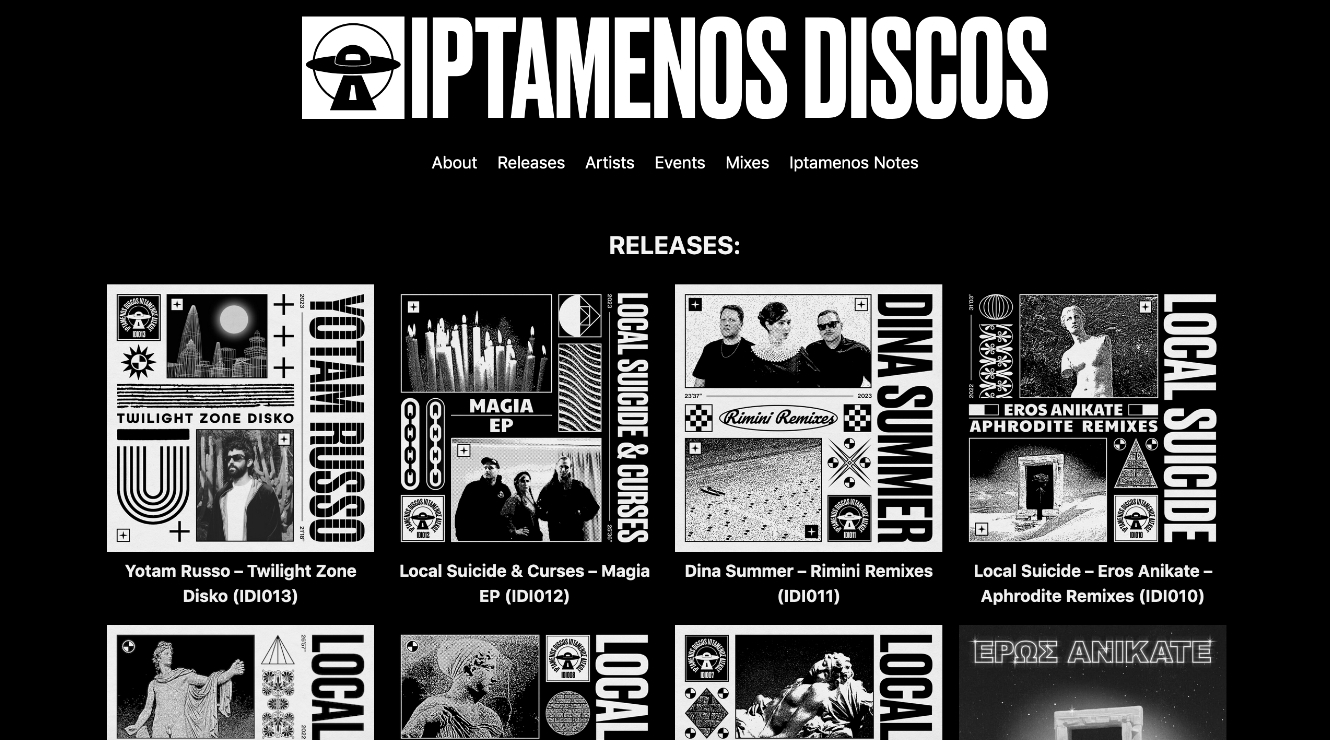 Iptamenos Discos is a Berlin-based label that is eager for first contact.
They wanted to create a home for artists no matter how "big they are", focusing on releasing music that speaks to them, that could be listened on repeat for days on end.
We enjoyed putting the site together, an activity we could easily repeat for days on end – was a true thrill to work together!