Olson Visual
Celebrating over 65 years, this unique family business builds a wide variety of signage and advertising systems.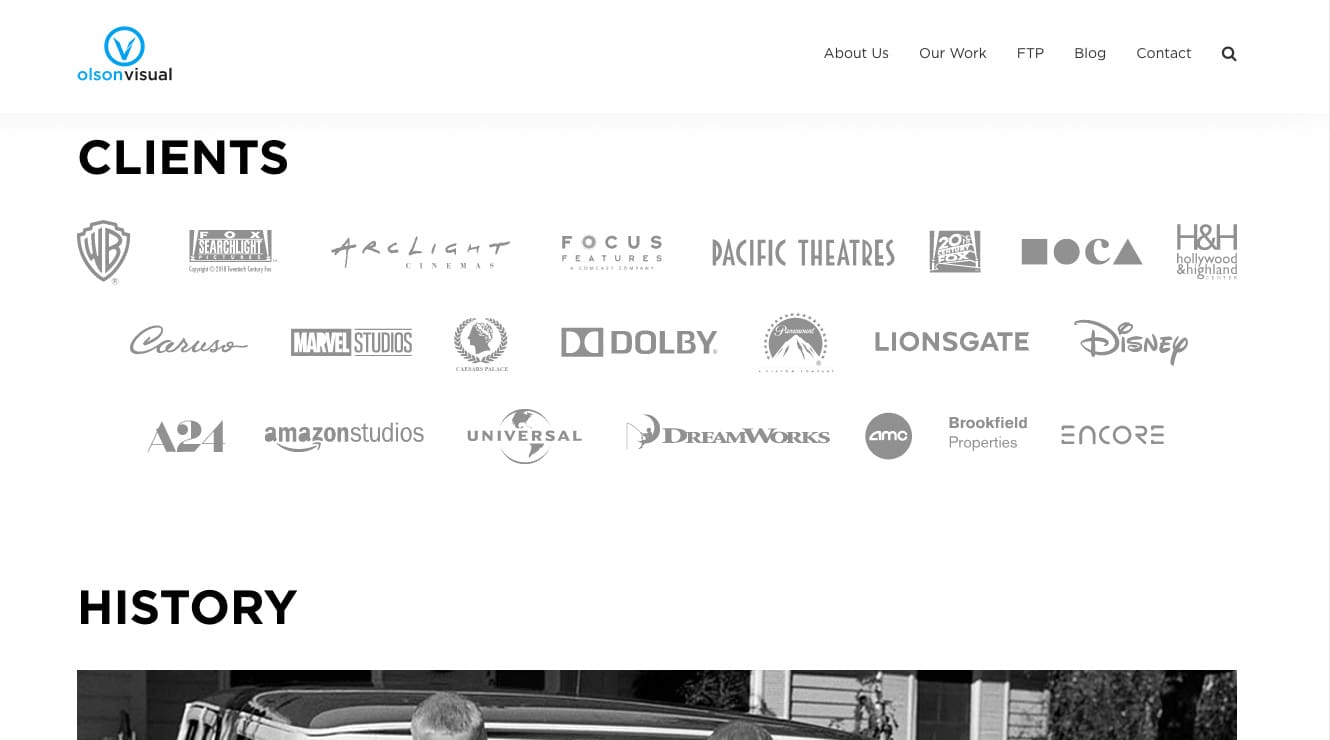 If you've been in a movie theater in LA in the last month (not to mention any number of shopping malls) chances are you saw one of their creations.
This straightforward WordPress site features multiple slider galleries, full screen home video plus a blog with hundreds of posts.
Get a site like this one.