Parkhurst Paper Arts
An amazing artist whose medium is paper. The detail in her work has to be seen to be believed.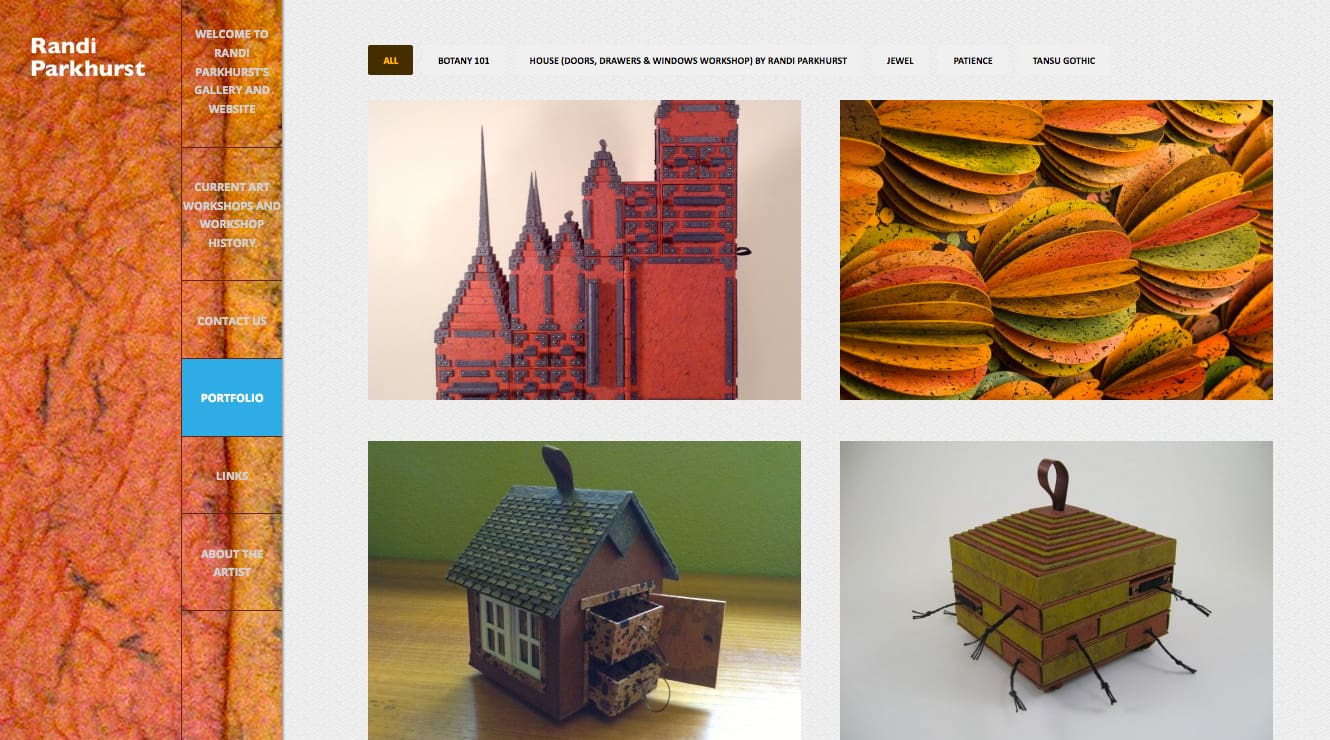 This WordPress site perfectly reflects Randi Parkhurst's aesthetic – elegant, textural while always playful.
Her video Patience is an appropriately named acknowledgement to the dedication every artist needs to perfect their craft. Randi is a master in the paper arts and we're thrilled to call her our client.
Build it and they may come.