Shanta Vira Yoga
Michael J. Stewart is a profound teacher with a unique hatha yoga practice.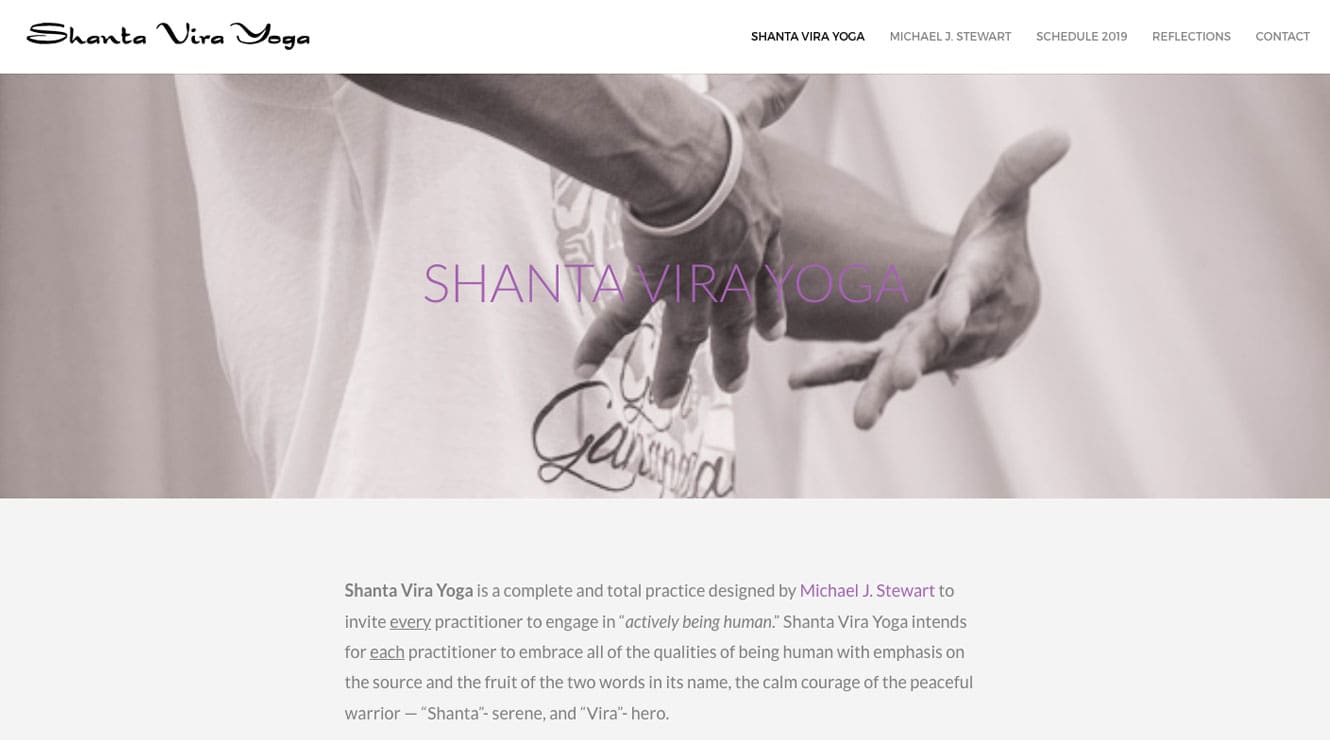 Being a huge fan of Michael's work, we have helped maintain his various domains for the last five plus years.
Recently we were tasked with rebuilding a cumbersome theme into something easier to use and designed to last. Our choice was Divi, which has a great builder interface and is very well supported by the Elegant Themes team. A great choice if you need a fast, inexpensive site!
Layout and content design by Felix Macke.