YiHe 42
YiHe 42 is a Beijing-based hot yoga studio. That's right. 42 degrees celsius kind of hot.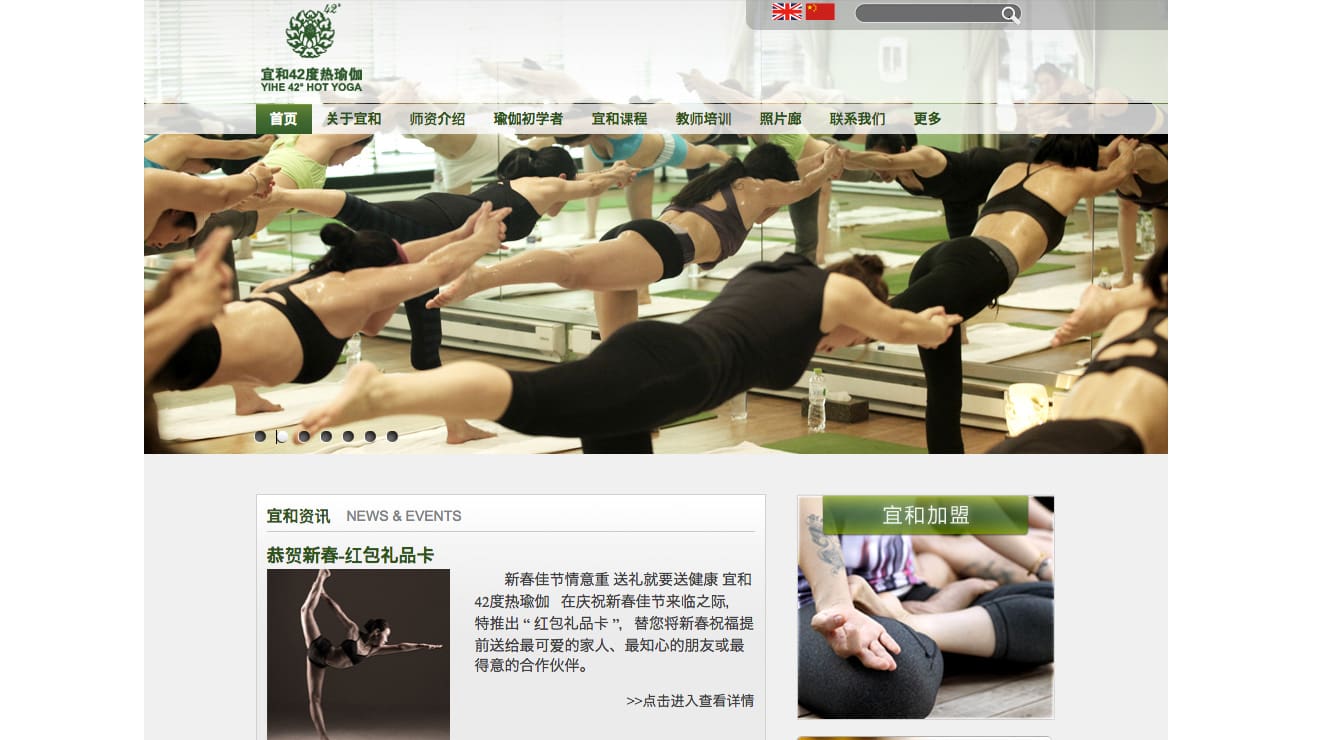 The last digital remnant of Peter's four years in Beijing.
Features galleries of their gorgeous studios, teacher profiles and is structured to capture search engine traffic in two languages – English and Chinese.
Need to reach more than one audience? We can help.